Connect with us:
Email
Social Media:
2015 Mite Division Champions!!!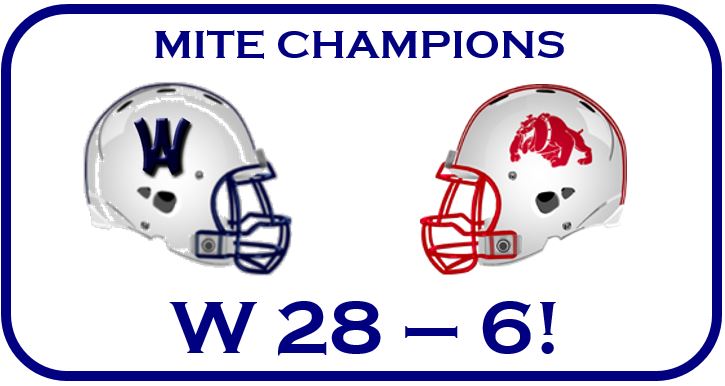 The 2015 season is now complete.  Check out the menu area of each program for details on WAYFA teams/sports.  Registration for next season will open up in the early part of 2016, so check back periodically.  To receive our league communications, go ahead and create an account using the links in the upper right hand corner of the page. 
JOIN THE HIGH SCHOOL VARSITY TEAM AT OPEN PRACTICE THANKSGIVING MORNING!